Construction and demolition can lead to a huge mess. For cleaning this mess up, we provide garbage bin rentals in Toronto. A messy workplace clutters your mind and deprives it of creativity and productivity. These bins are wide and spacious to accommodate a large amount of building material waste. These dumpster bins are made with sustainable material that is meant for accommodating all sorts of demolition and other kinds of waste without spilling. These dumpster bins help clean up space where contractors are working to build your desired area or demolishing it. It helps in better understanding and focuses on work.
EXPERT
OTHER CONSTRUCTION SERVICES
We are expert in construction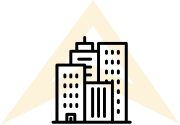 Driveways
We construct driveways that are both functional and pleasing to your eyes. Our contractors can make driveways in Toronto according to your outdoor space.
Read More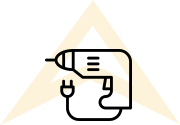 Concrete
For this part of building your dream house for you, we have hired extremely talented and professional concrete contractors in Toronto, Ontario.
Read More
Building a dream shouldn't be a nightmare!
We have transforming the ideas and visions into winning projects.
You dream we make it happen. We have transformed imaginary plans into a reality and we make sure it is beyond recognition.
QUOTE
INTERESTED IN CONSTRUCTION?
Request a free and fair quote
We provide free consultancy and suggestions for construction and designing, moreover, we will provide you with every alternative, and selection will be made according to your mindset. After planning we will give you a quotation according to your requirements, and we surely won't disappoint you. We hope that our expertise will enlighten you.