For this part of building your dream house for you, we have hired extremely talented and professional concrete contractors in Toronto, Ontario. The durability of any kind of work depends on its base. This is why we pay special attention to concrete work to make sure what we build for you is worth all the money you spent. You can easily rely on Fixland Landscaping Company for your concrete work needs. For best results, we have incorporated the use of the most efficient and state-of-the-art equipment for maximum output and perfectly finished projects.
EXPERT
OTHER CONSTRUCTION SERVICES
We are expert in construction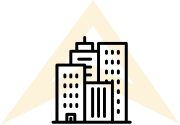 Landscaping
Fixland provides some of the best landscaping contractors in Toronto. With our designs, we make sure to do our best to fulfill all your needs according to your budget.
Read More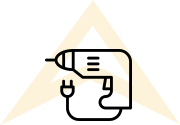 Painting
The paints in your house make a huge difference. It can transform a dull and attractive exterior to something lively and inviting. 
Read More
Building a dream shouldn't be a nightmare!
We have transforming the ideas and visions into winning projects.
You dream we make it happen. We have transformed imaginary plans into a reality and we make sure it is beyond recognition.
QUOTE
INTERESTED IN CONSTRUCTION?
Request a free and fair quote
We provide free consultancy and suggestions for construction and designing, moreover, we will provide you with every alternative, and selection will be made according to your mindset. After planning we will give you a quotation according to your requirements, and we surely won't disappoint you. We hope that our expertise will enlighten you.