We provide customized irrigation solutions for your lawn and outdoors. Fixland Construction Company has some of the best lawn irrigation contractors in Toronto. A beautiful house but a dull lawn does not go together. A good irrigation system can completely transform the looks of your lawn. Our irrigation systems are custom-made according to the size, type, and landscaping of your outdoors. The irrigation systems we install are state-of-the-art that makes irrigation effective and eco-friendly. Our lawn irrigation contractors' work always meets perfection to make sure every part of your lawn is in consideration. The sprinkler systems are well installed and rechecked for activity and uniform water distribution throughout your lawn. You will always look forward to a breathtakingly green and refreshing view outside your house.
EXPERT
OTHER CONSTRUCTION SERVICES
We are expert in construction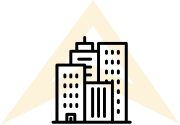 Landscaping
Fixland provides some of the best landscaping contractors in Toronto. With our designs, we make sure to do our best to fulfill all your needs according to your budget.
Read More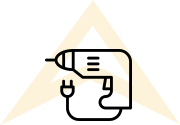 Interlocking
Make your first impressions worthwhile with a breathtaking outdoor space. At fixland, we use the highest quality and durable material to make the services long-lasting.
Read More
Building a dream shouldn't be a nightmare!
We have transforming the ideas and visions into winning projects.
You dream we make it happen. We have transformed imaginary plans into a reality and we make sure it is beyond recognition.
QUOTE
INTERESTED IN CONSTRUCTION?
Request a free and fair quote
We provide free consultancy and suggestions for construction and designing, moreover, we will provide you with every alternative, and selection will be made according to your mindset. After planning we will give you a quotation according to your requirements, and we surely won't disappoint you. We hope that our expertise will enlighten you.