Demolishing a setting requires heavy machinery and skilled contractors to do this job. It is a very critical procedure that needs a lot of focus and experience for perfect demolition and minimal damage to the surroundings. We understand how critical this procedure can be. That is why we have hired the most skilled demolition contractors in Toronto. At Fixland, we have all the relevant machinery and equipment stocked up to demolish any kind of setting. These are operated by professional individuals. They make sure to cause little to no surrounding damage. After demolition, we perform the clean up as well leaving you with a clear space to build whatever you desire.

EXPERT
OTHER CONSTRUCTION SERVICES
We are expert in construction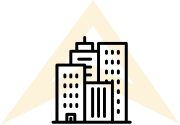 Landscaping
Fixland provides some of the best landscaping contractors in Toronto. With our designs, we make sure to do our best to fulfill all your needs according to your budget.
Read More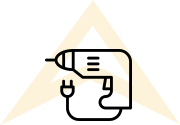 Concrete
For this part of building your dream house for you, we have hired extremely talented and professional concrete contractors in Toronto, Ontario.
Read More
Building a dream shouldn't be a nightmare!
We have transforming the ideas and visions into winning projects.
You dream we make it happen. We have transformed imaginary plans into a reality and we make sure it is beyond recognition.
QUOTE
INTERESTED IN CONSTRUCTION?
Request a free and fair quote
We provide free consultancy and suggestions for construction and designing, moreover, we will provide you with every alternative, and selection will be made according to your mindset. After planning we will give you a quotation according to your requirements, and we surely won't disappoint you. We hope that our expertise will enlighten you.