The paints in your house make a huge difference. It can transform a dull and attractive exterior to something lively and inviting. From a bright and breathtaking view to subtle pastels and more, we have a huge range of colors and combinations to match your setting. At Fixland, we have hired the most skilled painting contractors in Toronto to match your needs. We focus on providing a service with the highest and unmatched standards in the painting industry. Our custom designs are made to compliment your style and living space so you can enjoy the house of your dreams. Here, we provide residential painters in Toronto. At Fixland, we use high-quality paints and efficient equipment to come up with a variety of options for the clients to choose from.
Full house
Free plaster
Free junk removal
Help you find the quality paint
One revision
Six month gurrantee

00

Day

00

Hour

00

Minute

00

Second
Full house
Free plaster
Free junk removal
Color design
Free quality paint
Two revision
Eight month guarrantee

00

Day

00

Hour

00

Minute

00

Second
EXPERT
OTHER CONSTRUCTION SERVICES
We are expert in construction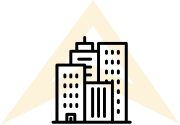 Landscaping
Fixland provides some of the best landscaping contractors in Toronto. With our designs, we make sure to do our best to fulfill all your needs according to your budget.
Read More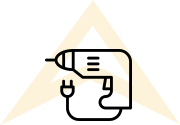 Irrigation
We provide customized irrigation solutions for your lawn and outdoors. Fixland Construction Company has some of the best lawn irrigation contractors in Toronto. 
Read More
Building a dream shouldn't be a nightmare!
We have transforming the ideas and visions into winning projects.
You dream we make it happen. We have transformed imaginary plans into a reality and we make sure it is beyond recognition.