Fixland provides some of the best landscaping contractors in Toronto. These are extremely talented and creative individuals with remarkable work ethics to come up with landscapes that will leave you in awe. We make customized landscaping designs according to your preference that also compliments your living space. With our designs, we make sure to do our best to fulfill all your needs according to your budget. Our team includes professional landscape designers who will transform your outdoors and make your dreams of anesthetic and up to date living space come true. The landscape designs we provide can have several additions including all sorts of hardscape and softscape structures along with the outdoor lighting and aquatic features i.e fountains and more.
1000 sf 10 sf free
Help you find a quality materials
Grass included
Design assistance
One revision
Three month guarrantee
10000 sf 15 sf free
Help you find a quality materials
Grass included
Design assistance
Sketch Design
Three revision
Four month guarrantee
EXPERT
OTHER CONSTRUCTION SERVICES
We are expert in construction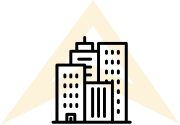 Painting
The paints in your house make a huge difference. It can transform a dull and attractive exterior to something lively and inviting.
Read More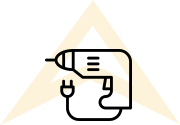 Interlocking
Make your first impressions worthwhile with a breathtaking outdoor space. At fixland, we use the highest quality and durable material to make the services long-lasting.
Read More
Building a dream shouldn't be a nightmare!
We have transforming the ideas and visions into winning projects.
You dream we make it happen. We have transformed imaginary plans into a reality and we make sure it is beyond recognition.